It is only as a result of the development of various contraceptive methods in the 1950s, which has allowed us to plan our offspring according to our personal wishes. This enables couples to set the optimal time for fulfilling their desire to have children and, in contrast to generations before us, can easily coordinate education, career plans and the like.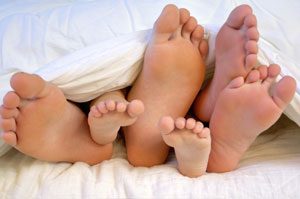 We are happy to advise you individually on respective methods of contraception and also provide all necessary and important information when the desire for children arises.
If any illnesses or developmental disorders exist, we will first clarify this by a gynecological examination, if necessary. Hormonal disorders also need to be ruled out, endometriosis needs to be treated, and possibly nutritional and sexual questions clarified.
With modern medicine, several procedures are available to promote the onset of pregnancy, ranging from cycle regulation via stimulation of ovulation, optimization of conception time and initiation of ovulation by hormone injection, to more powerful hormone therapies or surgical clarification (laparoscopy).
We are also happy to provide a detailed individual consultation on this topic together with one of our partners, outside normal office hours.
We can help you fulfill your wish to have a child !